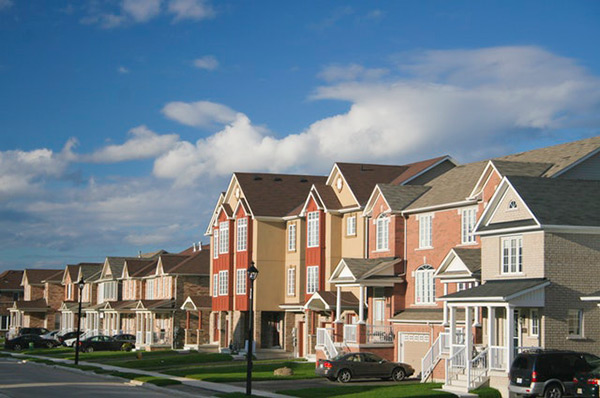 What are you hankering for when you buy a home? Good space and great bones? You bet. Nice neighborhoods and highly rated schools? Check. Maybe even some awesome shiplap design notes? No prob, "Fixer Upper" obsessives! But when you put all of those different factors into a grinder, there's one thing that comes out the other side: price appreciation.
After all, your home is your biggest investment and most significant asset. Is it increasing in value—and if so, by how much?
The data team at realtor.com® crunched the numbers to find these appreciation sensations. And they aren't the usual suspects.
1. Omaha, NE
Median home list price: $259,400
1-year percentage change: 20.7%
3-year percentage change: 62.1%
5-year percentage change: 73.5%
2. Santa Maria, CA
Median home list price: $1,363,000
1-year percentage change: 20.9%
3-year percentage change: 59.6%
5-year percentage change: 95%
3. Charlotte, NC
Median home list price: $327,600
1-year percentage change: 10.7%
3-year percentage change: 59.4%
5-year percentage change: 82.9%
4. Grand Rapids, MI
Median home list price: $249,900
1-year percentage change: 8.7%
3-year percentage change: 56.4%
5-year percentage change: 72.5%
5. College Station, TX
Median home list price: $314,900
1-year percentage change: 2.4%
3-year percentage change: 55.5%
5-year percentage change: 85.3%
6. Lexington, KY
Median home list price: $269,900
1-year percentage change: 14.9%
3-year percentage change: 53.1%
5-year percentage change: 61.7%
7. New Orleans, LA
Median home list price: $274,500
1-year percentage change: 9.8%
3-year percentage change: 52.5%
5-year percentage change: 62.4%
8. Fort Wayne, IN
Median home list price: $176,100
1-year percentage change: 22.5%
3-year percentage change: 52.5%
5-year percentage change: 67.9%
9. Columbus, OH
Median home list price: $241,300
1-year percentage change: 27.1%
3-year percentage change: 51.3%
5-year percentage change: 66.4%
10. Nashville, TN
Median home list price: $359,900
1-year percentage change: 10.8%
3-year percentage change: 49.1%
5-year percentage change: 89.4%
Read the entire article on Realtor.com
Check My Eligibility